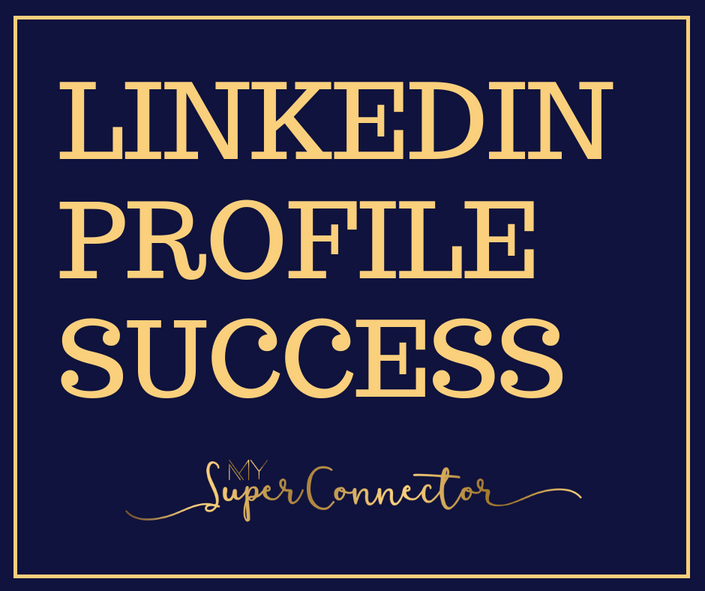 LinkedIn Profile Success Program
Refine your personal brand and learn how to stand out on LinkedIn for all the right reasons
Watch Promo
Enroll in Course
DO YOU WANT TO REFINE YOUR PERSONAL BRAND, STAND OUT ON LINKEDIN AND LEVEL UP YOUR CAREER AND BUSINESS?

Being on LinkedIn and getting opportunities through LinkedIn are two different things.
As much as you might like, LinkedIn isn't a place where you can just create a profile and wait for opportunities to appear.
It's teeming with brilliant jobs, the exact clients you want and connections that can propel you to the next level.
But how exactly do you maximise its potential?
Did you know:
That LinkedIn generates 3x more conversions than Twitter & Facebook for B2B businesses?
That it's the #1 social media platform for B2B lead generation?
People on LinkedIn are in a business mindset.

Business Owners, Creatives, Entrepreneurs and Professionals.
40% of active monthly users use LinkedIn DAILY and the numbers keep on growing. If you think that LinkedIn is a dead or boring platform used by men in grey suits and 'for corporate' only, you're seriously mistaken.
LinkedIn is the best place online to achieve outcomes such as:
Growing your business
Getting your work and services in front of the right people
Forging meaningful business connections
Making yourself visible so that opportunities start coming to you
Success on LinkedIn lies in your ability to build trusting and meaningful relationships with your connections and network. In order to build this trust, you need to build a solid foundation using your LinkedIn profile and personal brand. I've used LinkedIn to successfully raise my profile as both an employee and entrepreneur.
Through this LinkedIn Profile Success Program, I'll guide you through every aspect of building an attention-grabbing LinkedIn profile that gets results.
But I don't leave you to do it alone. At the end of the online course, you'll get a full hour of my time in a 1-2-1 LinkedIn Success Strategy Consultation (1 hour Skype / Zoom). We'll go through your profile and adjust it so it speaks directly to your target audience.
It's simple – when you sign up, you get my support. I won't let you put it off and I'll provide the accountability we all need to Get It Done.
This program is perfect for you if you are a service based business owner who needs to make more of their LinkedIn profile in order to attract the right clients and leads. It's perfect if you are new to LinkedIn or simply want to enhance your existing profile to make it more effective for you. I dare say there are even a few golden nuggets for the advanced user.

Does any of this sound familiar?

You shy away from LinkedIn because you're embarrassed by your profile. Everything about it makes you want to cringe. From your photo to your work history and everything in-between. How do you balance looking capable without sounding boastful?
LinkedIn jargon sounds like another language to you. SEO, keywords, kudos and that's just for starters. What do they mean, do you really need them?

You know you need to work on a "brand" but don't really know where to start. You know it's more than colours and logos, but what else should you consider?
You want to reach out to ideal clients and contacts, but you're worried your LinkedIn profile doesn't reflect your expertise well enough.
It's time to take control and create a standout LinkedIn profile that does the hard work for you.
Tell the world who you are and what you have to offer.

---------------------------------------------

The LinkedIn Profile Success Program will help you get clarity on your personal brand - Define your brand and create a plan that supports what you stand for.
Create a compelling LinkedIn profile - I'll guide you through setting up a LinkedIn profile to be proud of. You won't look boastful. You won't look shy. You'll look like the successful individual you are.
Help others understand what you do and stand for - Anyone looking at your profile will understand what you do and what you stand for, quickly and without doubt.
Be easier to find on LinkedIn - Your clear and relevant profile will include relevant keywords and search engine optimisation that will make it easier than ever to build your network.
Become a magnet for recruiters and new clients - A professional attitude and polished profile are like catnip for recruiters and clients. Your new look will result in more leads.
Confidently build trust and authority - With my top personal branding tips you'll be on your way to building an excellent reputation.
---------------------------------------------

I'VE HELPED THOUSANDS OF CLIENTS RAISE THEIR PROFILE ON LINKEDIN....



---------------------------------------------
Get ready to master LinkedIn and confidently project yourself

Is this program for you?
Yes. If you have a service-based business and would like to generate more leads.

Yes. If you're an ambitious service-based professional and want to leverage your network.

Yes. If you're willing to invest to get results on LinkedIn.
Yes. If you like tutorials and easy-to-follow checklists.
Yes. If you have an active approach to social media.
Yes. If you want accountability - this course includes a 1 hour 1-2-1 strategy session with me that's personalised to you and what you offer.

Of course, we're all different. This program isn't for you if:
You want to do as little as possible.

Social media won't work without your commitment; there's no alternative to your involvement. You'll get results from the value you give. You will learn how to use social media efficiently so you can slot it into your existing schedule. Spend time on this course and you'll lay a solid foundation for future connections and building your "know, trust & like" factor.
You're not willing to put yourself out there.

You need to be happy with people seeing you as you really are. I'll coach you through building your profile to communicate your brand in an authentic and relatable voice.
Are you ready to take control and make your LinkedIn work for you?
Your transformed LinkedIn Profile will:
Work 24/7 around the clock on your behalf.
Attract your target audience and generate relevant leads for you.
Help you build authority in your niche and become a perceived industry expert.
Act as a first step to growing your online presence.
Increase your confidence levels on LinkedIn.
Show your dedication and respect for your audience.
How Long is the LinkedIn Profile Success Program?

This is a self-paced online course with added accountability.
No more buying courses you'll never finish!
The step-by-step training comprises:
introduction section
9 in-depth chapters
bonus resources and conclusion
around 60 pages of hand-outs
60 minutes of both video and audio files for learning that suits you
By breaking down your LinkedIn profile into small and simple steps, it'll allow you to tackle each section one at a time, with a clear understanding of how you can best use it to look professional and credible to anyone that lands on your profile.

If you prefer to learn on the go – on your commute or during your workouts for instance, you can download the special audible and PDF chapters.
The USP of the course is that you also get accountability in the form of a bespoke 121 LinkedIn Strategy Session with me (1 hour Skype / Zoom). This is ideally taken on completion.
When you invest in your LinkedIn profile, you're investing in your:
Generate more leads and business, build authority while becoming a go-to expertand create a sustainable round-the-clock presence - for an investment of £500.
Afraid you won't have time to complete the program?
Afraid you might lose motivation?
It's a common problem with many online courses.
I'm a LinkedIn specialist and that means that I support my students every step of the way. You're not just signing up for a profile transformation, you're signing up for 1-2-1 LinkedIn coaching and accountability.
I've been where you are now. Not sure of how to make the most of my profile and not knowing which steps to take. I've done all the research and can save you time, money and give you the confidence to fully get to grips with how to leverage your LinkedIn profile.
Investing in yourself is the most profitable type of investment. You will get a step-by-step guide to building up your LinkedIn profile plus downloadable audible and text chapters for you to listen to and read as you please.
You'll also get your hands on a bundle of bonus resources I normally reserve for my 1-2-1 and group coaching clients that will help you build your profile with ease.
Not to mention advice in our 1-2-1 LinkedIn Strategy Session (1 hour Skype / Zoom).
But the most important thing?
You'll get the visibility and authority you need to level up your business and career.
Ready to get started? Of course you are!
---------------------------------------------


Your Instructor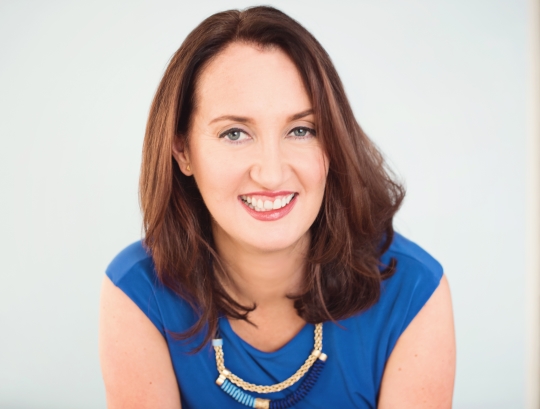 "For me 'connection' is why we are here. It is what gives purpose and meaning to our lives. We are all connected and in order for authentic and engaging connection to happen, we need to allow ourselves to be seen. This is where I come in to help my clients achieve magnetic engagement with their target audience on LinkedIn." says Jennifer.

Jennifer Corcoran is the CEO and Founder of My Super Connector, an award-winning social media consultancy. Jennifer holds regional, national and global titles as a result of her love of online connection, communication and collaboration.
Jennifer has been named as one of the top 100 female entrepreneurs in the UK. Small business campaign f:Entrepreneur recently revealed its #ialso Top 100, a collection of 100 female entrepreneurs inspiring their peers and communities through their businesses and wider activities.
With a career built and spent in the corporate world, Jennifer is now committed to helping service-based business owners to polish up their LinkedIn profiles and connect with finesse in order to achieve business success.


Course Curriculum
Chapter 1: Profile Photo & Cover Photo
Available in days
days after you enroll
Chapter 2: Headline
Available in days
days after you enroll
Courses Included with Purchase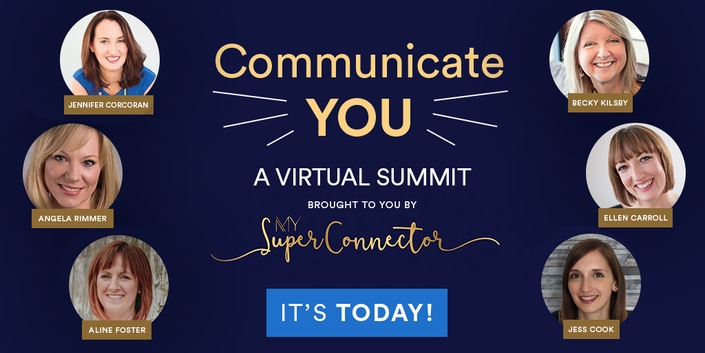 Communicate YOU Virtual Summit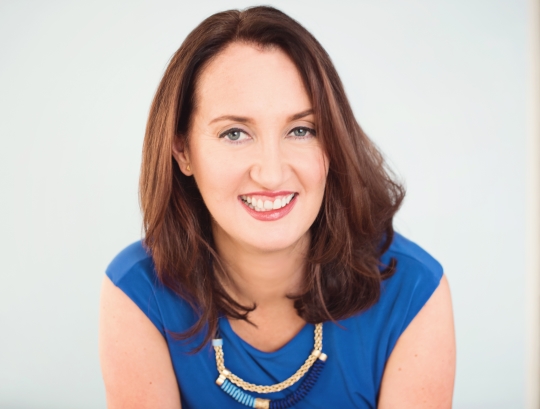 Original Price: £20
Frequently Asked Questions
What is the format for this course?
This is a self-paced online course, meaning you will take it on your PC, tablet or device. Some of you will want to do this course all in one sitting. Alternatively you may want to split it up and take 2-3 modules at a time and spread it over 4-5 weeks. It's entirely up to you! The step-by-step training comprises of an introduction section, 9 chapters, bonus resources and conclusion. There are circa 60 pages of hand-outs and 60 minutes of both video and audio files. On completion of the course I will send you my calendly diary link and we will arrange a 121 LinkedIn Strategy Session (Zoom / Skype x 1 hour).
How long do I have access to the course?
You can access your course for a full year following your purchase. There will be pdf and audible downloads available giving you life-time access to the course content.
What is the main benefit of completing 'LinkedIn Profile Success'?
The result will be a compelling LinkedIn profile, adapted for relevant keywords and your niche. Anyone looking at your profile will understand what you do and what you stand for, quickly and without doubt. You will be easy to find on LinkedIn and will find it easier to build your network thanks to your clear and relevant profile. You will be a magnet for recruiter or client interest thanks to your new profile and professional approach to LinkedIn. You will be able to confidently build trust and authority with the tips and hacks you pick up during the training.
Will I interact with other students in this course?
No, this virtual course is a self-paced, self-study programme. You will engage with the instructor in a 121 Strategy Session at the end.
What materials will I receive when I register for this course?
You will create a login email and password during checkout, then you will be redirected to a page with a link to begin your course (login instructions will be emailed to you as well). You can log in whenever it's convenient for you and follow your course on your own schedule! You will be able to download all PDF workbooks and audio files.
What if I need more information?
Please drop me an email to
[email protected]
Need to know more about me? Check out https://mysuperconnector.co.uk. My LinkedIn URL is: https://www.linkedin.com/in/jennifercorcoran1/
What is your refund policy?
I would never want you to be unhappy! You can cancel your program registration and receive a full refund within 30 days of your purchase. Please reach me at
[email protected]
to cancel your registration.